About thirty CAI members and guests visited ILV Granuaile at St Michael's pier on Wednesday 30 November 2022. For an hour and a half, we explored the vessel from bow to stern and from bridge to engine room under the patient and knowledgeable supervision of her master and crew.
We learned how buoys and moorings are lifted and serviced while the dynamic positioning system keeps the vessel on station.  Our guides showed us the crew accommodation and gave us an impression of life aboard. The bridge was particularly impressive: 360 degree views, a screen for every function, joysticks controlling the engines and no sign of a wheel.
The crew take their responsibilities seriously. They are clearly proud of their vessel and the work she does in support of safe navigation.
We are grateful to Irish Lights for this opportunity, particularly Captain Harry McClenahan, the operations officers and the chief engineer. All were very generous with their time and patiently answered a barrage of questions.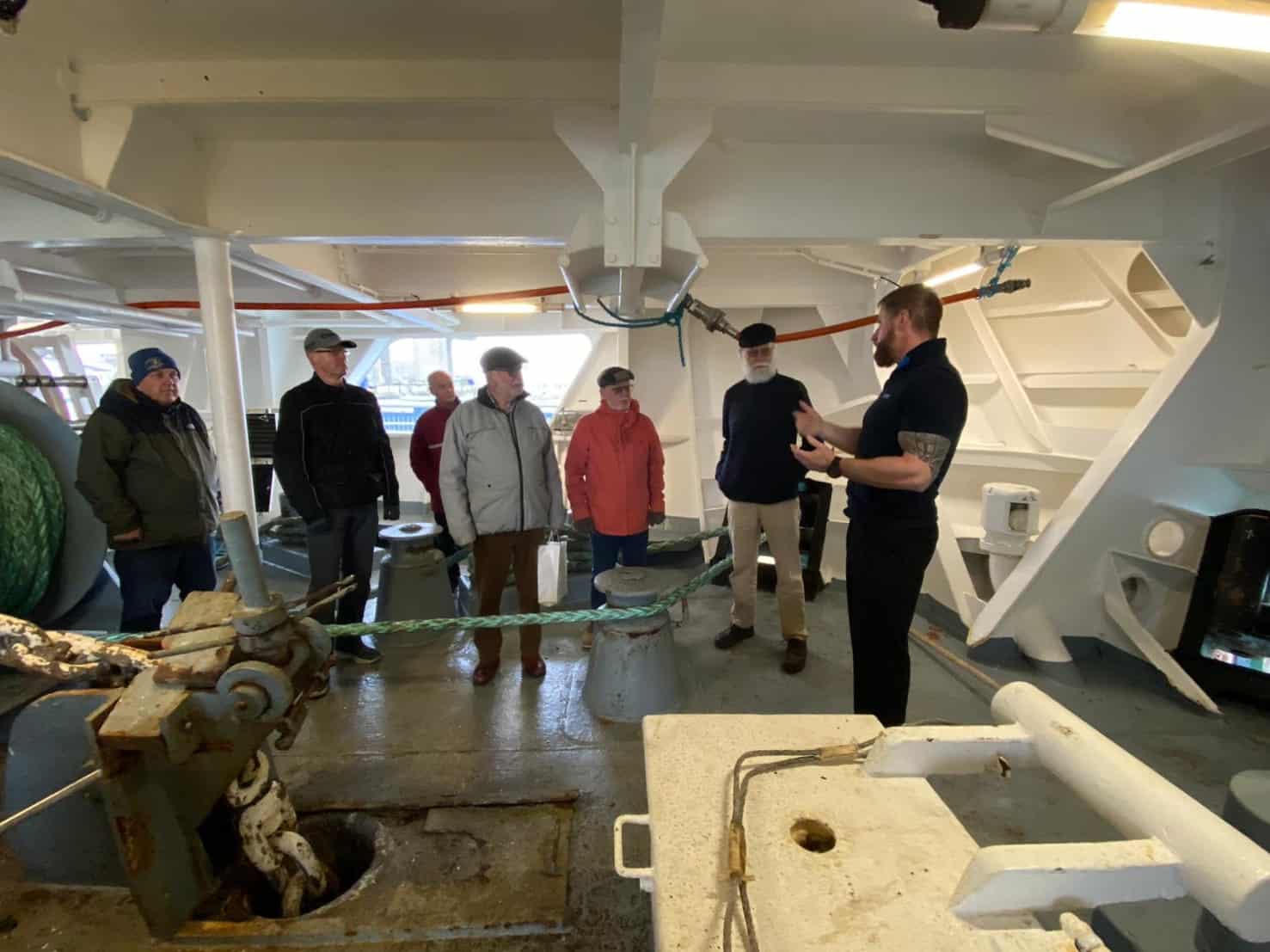 John Furlong has kindly shared his photographs too…