The Cruising Association of Ireland - A merry band of sailors with the common interest of cruising. All bound together with a love of the water, memories and friendships to last a lifetime.
The Cruising Association of Ireland was founded twenty years ago by and for cruising sailors.
We encourage people to go cruising, both by organising overnight rallies and longer cruises, and providing discussion forums for sharing plans.
We provide information to help cruising sailors. Our website contains links to reference information, articles, event reports and news. In the winter, we organise talks on relevant topics. We arrange training for our members.
We represent the interests of cruising sailors to public authorities and private organisations.
We promote cruising in the boating community and to the general public.
Sailing clubs organise events and activities for their members, and some of the larger clubs have formal cruising groups. Many cruising sailors don't belong to a club at all, and in many clubs racing gets much more attention than cruising.
We welcome anyone who is interested in cruising on Ireland's coasts in any kind of boat, regardless of experience or ambition. We value the companionship and confidence that comes from cruising together. For only €30 a year (€45 for a family) members get full access to all our activities and resources.
I hope you'll join us afloat for some of our sociable adventures!
Simon Parker, Commodore, March 2023
Newsline - Recent and forthcoming events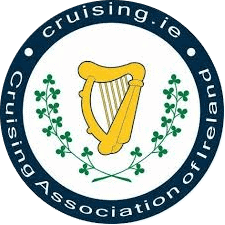 A new committee will be elected at the AGM in March next year. Consider playing a part in running the organisation.
Read More »
Cruising in company with the bonus of safety in numbers and friendships to last a lifetime.
Thanks to the CAI myself and my family have ventured far and wide, beyond our expectations.
John Leahy
Dun Laoghaire
We have cruised with the CAI on Arctic Fox for 10 years now. Pure magic!
Fred McColllum
Howth Yacht Club
The CAI gave me the confidence to start cruising as I was a racing sailor in the main. We visited many lovely places in great company. So many great memories and friends as a result.
Clifford Brown
Past Commodore CAI