To the Northern Latitudes, Svalbard - Leszek Wolnik
Tuesday Night Talk Tuesday 25th January 19:30 - 21:00hrs
I've been around around boats since my early twenties but only owned my very own sailing boat when I bought a 1983 Vancouver 32 in Gavle, Sweden in June 2017.
I sailed her into Stockholm and then across Sweden via the Gota and Trollhatten canals with my wife and grandkids before sailing the entirety of the Norwegian coast as far as the Lofoten Islands, mostly singlehanded.
After sailing her home from Svolvaer I've double handed her for circumnavigations of both Ireland and the Faroe Islands.
"Are you heading for Svalbard?"
Yes when I reached Svolvaer Harbour in the Lofoten Islands in 2017 the first question everyone asked was 'are you heading on for Svalbard?'
I was loving the Arctic Circle and so determined to head for Svalbard the next season but soon realised that I lacked the experience and equipment to make the expedition viable.
My solution was to buy a bunk with Rubicon 3 for an expedition to the archipelago, for very little money, and this talk is the story of that life changing trip.
Leszek Wolnic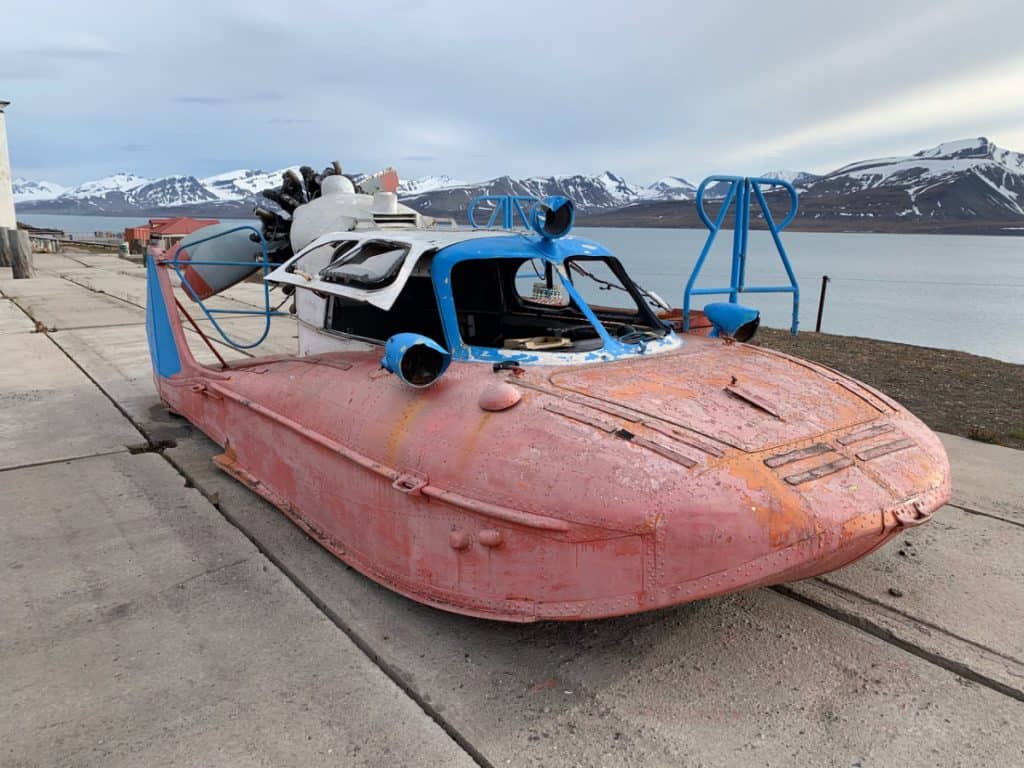 Leszek came across this interesting craft. This forlorn Soviet-era Tupolev A-3 Aerosledge resides near the Russian mining village of Barentsburg. The A-3 was in produstion from 1964 through 198
Login Details for TNT available on CAI WhatsApp groups