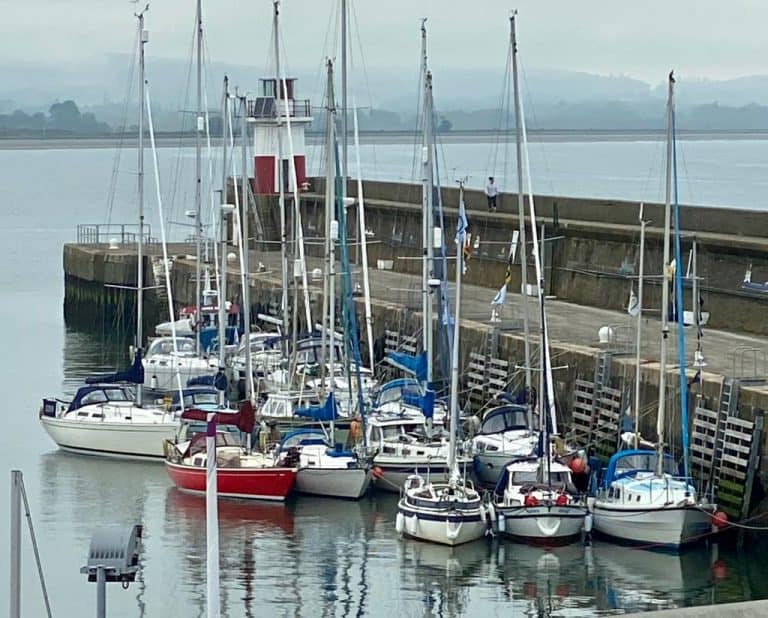 A week-long cruise in company, visiting seven east coast ports in eight days.
Wednesday 11 May Last orders for meals and confirming bookings
Saturday 14 May Muster at Malahide; dinner ashore
Sunday 22 May Leave for home ports from Dun Laoghaire
You don't have to visit every port – hop on and hop off as you choose.
This is a great opportunity to explore local ports in good company, with discounts on berthing and food that might even cover the cost of membership.
It's also a chance to practice techniques with the help of experienced cruising sailors: rafting up, berthing on a harbour wall and anchoring.
If you think you might be interested, please submit a booking form. When you've done that you can download the Briefing Notes – a PDF giving details of all the arrangements.
Organisers (events@cruising.ie): John Murphy, Simon Parker, Conor Lindsay and port coordinators.
| | |
| --- | --- |
| Saturday 14 May | Malahide Muster: dine together at Malahide Yacht Club |
| Sunday 15 May | Anchor in Skerries (or stay in Malahide) |
| Monday 16 May | To Poolbeg, berth on the river pontoon |
| Tuesday 17 May | To Wicklow, berth at the harbour wall |
| Wednesday 18 May | To Arklow, berth at river pontoon and marina, dine together at Arklow Sailing Club |
| Thursday 19 May | Stay in Arklow |
| Friday 20 May | To Greystones, berth in the marina |
| Saturday 21 May | To Dun Laoghaire, berth and dinner at Royal St George Yacht Club |
| Sunday 22 May | Home |