Cruising Association of Ireland present a cheque for €1250 to the Howth Lifeboat
The Cruising Association of Ireland organised a raffle for the RNLI at their dinner in Howth Yacht Club on 6th November 2021. The dinner was sold out to a capacity of 80 members with Rear Commodore of HYC as their guest of honour.
The prizes for the RNLI raffle were sponsored by Vincent Lundy, The Clayton Hotel, Marine Parts Direct and The Cruising Association of Ireland. The total amount collected was €1250 and a cheque for that amount was presented to the Howth Lifeboat on 1st February 2022
A number of Oscars were presented to three of our members for their more unusual experiences in 2021. Along with their Oscars, Terry Rowlands was presented with a 5 Litre diesel can for his excellent skills in sailing his yacht into Kilmore Quay against a head wind and berthing perfectly on an empty tank of diesel.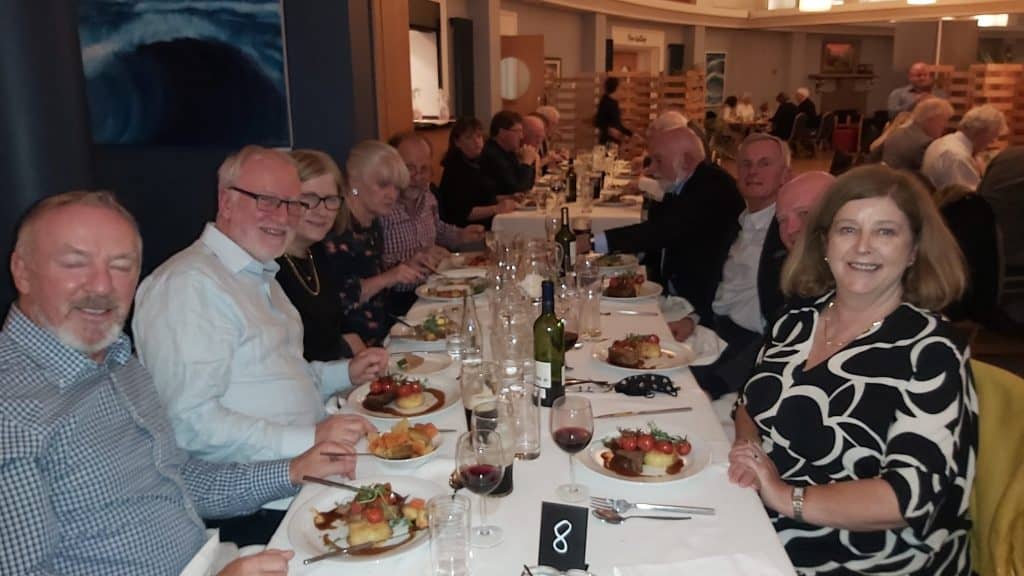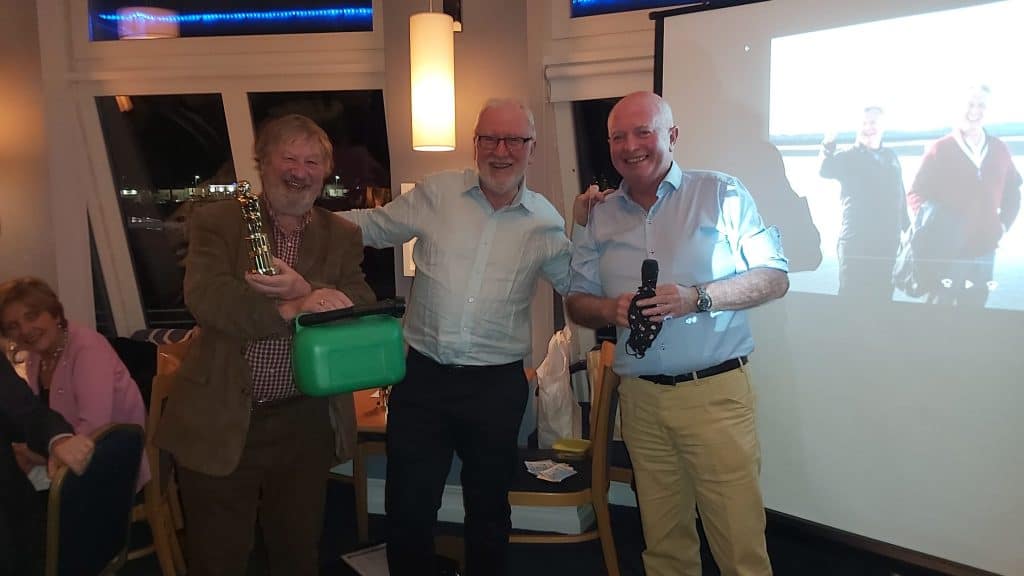 Bryan and Anne Downey were awarded a pirates sword for their call out services from the Irish Lifeboats and Mike Medcalf was presented with the jesters hat for the production of his short comic films which entertained the CAI members through some of the worst of the covid lock downs.
 A big thanks to the organisers, Bryan Downey (CAI Hon Treasurer), Clifford Brown (CAI Committee member), Margaret Fay (Photo Presentation) and Charlie Kavanagh (CAI Committee member) for his sharing with us his cruise from the Baltics back to Ireland. 
Also our sincere thanks are extended to the Howth Yacht Club bar and catering staff who did us proud.
Vincent Lundy Commodore