The Annual General Meeting of the Association will be held in the Dun Laoghaire Motor Yacht Club (DMYC) at 17:30 on Saturday 4 March 2023.
After the meeting dinner will be served, and we have full use of the clubhouse and bar for the evening.
The event is open to members and guests, but voting is restricted to paid-up members.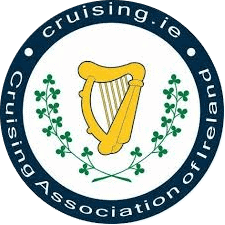 17:00 Doors open, bar opens
17:30 AGM starts
18:30 AGM ends
19:00 Dinner is served
20:30 Dinner ends
23:30 Bar closes
A caterer will serve a buffet meal with starter and main course (meat, fish or vegetarian), followed by tea or coffee.
You must book and pay for the meal in advance, so that we can provide accurate numbers to the caterer. 
UPDATE: We will confirm numbers with the caterer on Thursday 2 March and might not accept bookings after that. Since the group is smaller than expected, only one of the meat dishes will be offered.
Club cut roast rib beef, Yorkshire pudding with beef jus
Pan fried chicken supreme stuffed with chorizo sausage, finished off with a smoked bacon reduction
Baked Atlantic salmon topped off with a leek white wine and cream sauce
Vegetarian Stroganoff served with wild rice
Buttered baby potatoes, medley of vegetables
---
Baileys Cheesecake
Deep filled apple pie